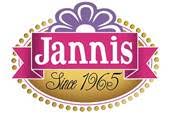 Greek Sesame & Honey Energy Bar - 30g, 70gr & 140gr
ORGANIC Sesame Energy Bar - 40 gr
​JANNIS brand Sesame Energy Bar 40gr & 100gr
Greek Mixed Seeds "Taste of Nature" Energy Bar 30g
Greek Sesame energy bars are a natural source of energy made from sesame and honey. The high content of vitamin E, calcium, phosphorus, potassium, magnesium, and iron in combination with the fact that that they are easily digestible make for a nutritional energy snack for any moment when an energy boost is needed.

Greek Mixed-nut and seeds bars are rich in fiber, vegetable protein, iron, selenium, vitamins, magnesium, and folic acid. Consumed in the right amount they can help in controlling appetite and weight gain.

NOTE: All Nutritional facts are given per 100gr of product!